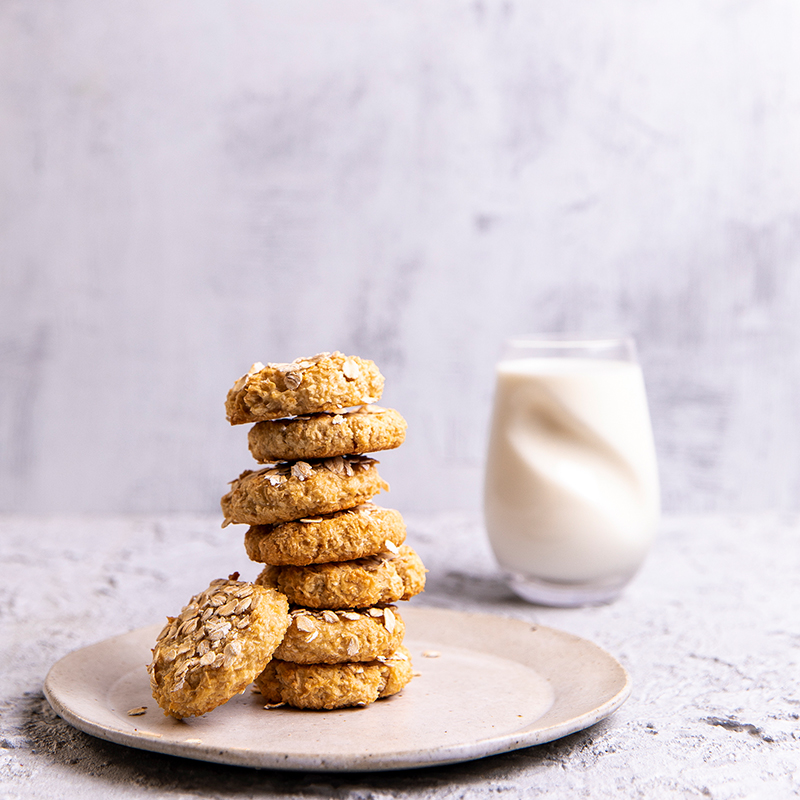 Ingredients
150g plain flour
150g cup sugar
100g rolled oats
100g desiccated coconut
2 tbsp golden syrup
200g The Culture Co. Natural Kefir
½ tsp sea salt
Directions
STEP 1
Preheat oven to 190ºC (170ºC fan). Line a large baking tray with baking paper.
STEP 2
Sift flour into a large bowl with the sugar. Add oats and coconut, make a well in the centre.
STEP 3
Add golden syrup and kefir in the well and stir until combined.
STEP 4
Divide dough into 14 even-sized balls (about 2 tbsp each) and roll into balls. Arrange on baking tray and gently flatten the balls with your fingers. Sprinkle with extra oats before baking for 30 mins. Allow to cool on tray for 10 mins before transferring to a cooling rack to cool completely.