Mango and Passionfruit Kefir Pops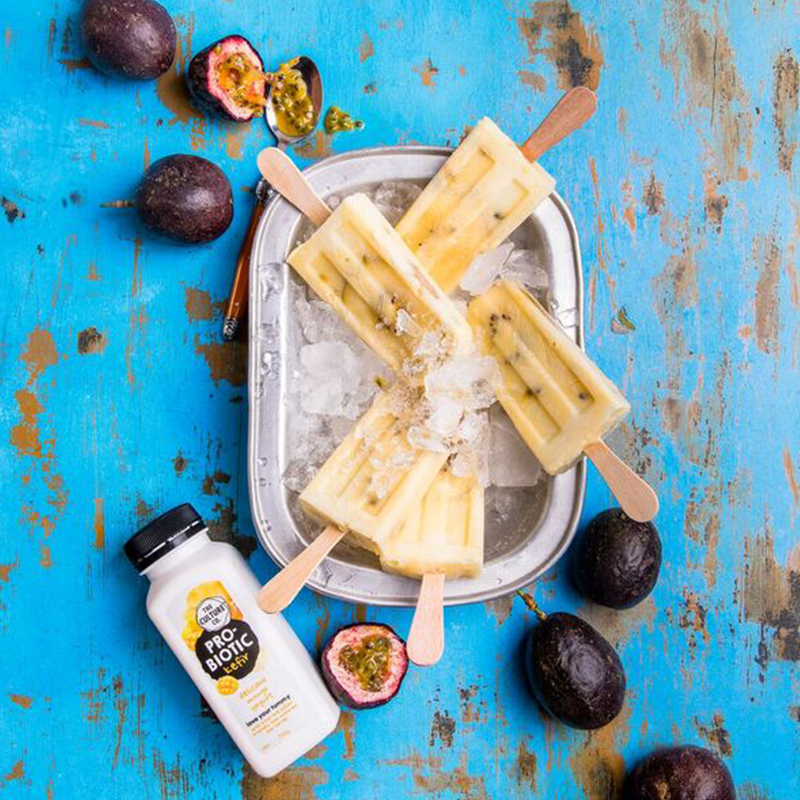 Ingredients
2 x 250g bottles The Culture Co. mango kefir
Pulp from 3 passionfruit
2 tbsp honey, warmed (optional)
Kiwifruit, to decorate
Directions
NOTE: You will need a popsicle mould and wooden sticks for this recipe
STEP 1
Slice kiwifruit into thick slices and stick to one side of each of the popsicle moulds. Freeze for an hour to allow the kiwifruit to stick.
STEP 2
Whisk together kefir, passionfruit and honey (if using). Pour into the popsicle moulds, place the lid on top and slide wooden sticks into the holes.
STEP 3
Freeze overnight then enjoy!