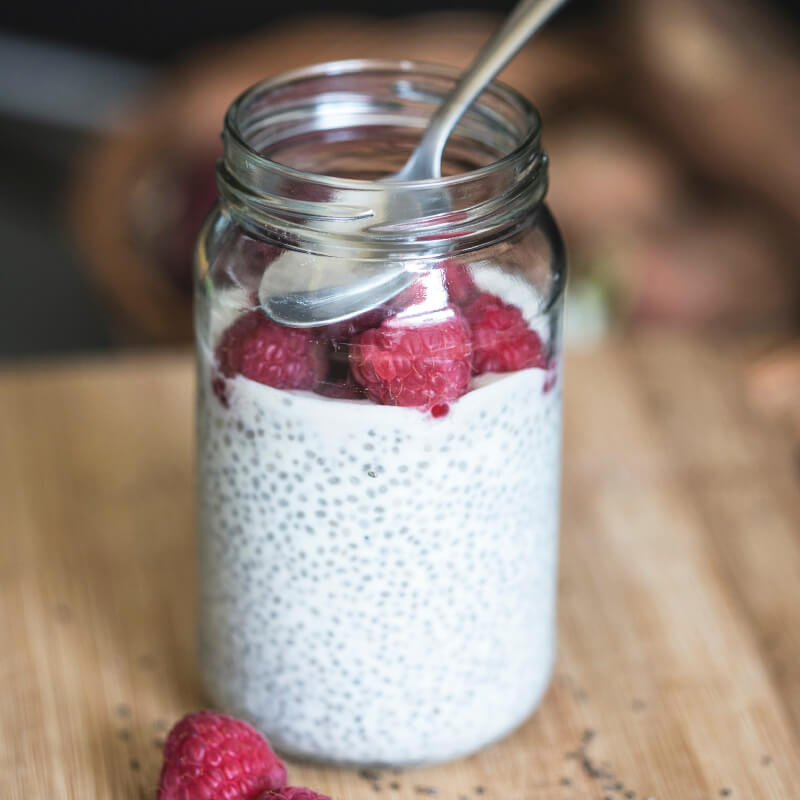 Ingredients
1 ½ cup The Culture Co Natural Probiotic Kefir
½ cup milk of choice
1 cup raspberries
1 ½ tablespoon honey
¼ cup chia seeds
Directions
STEP 1
Combine all ingredients in a large storage container that has a lid.
STEP 2
Mix well, making sure all the chia seeds are evenly throughout and lightly crush up the berries
STEP 3
Place the lid on the container and refrigerate overnight or for at least 8 hours.
STEP 4
Serve with extra raspberries, and a drizzle of honey if desired.