Strawberries & Cream Smoothie Bowl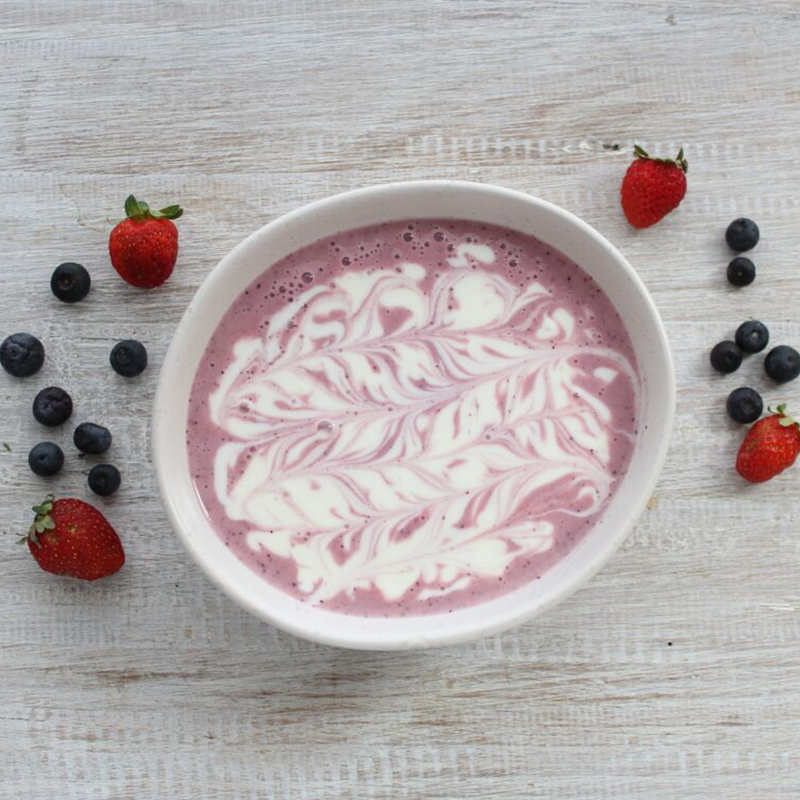 Ingredients
200g The Culture Co (natural)

½ cup strawberries

½ frozen banana

1 tsp. honey


½ cup ice
Directions
STEP 1
Blend the strawberries, banana, 100g kefir, honey and ice in a high-powered blender until smooth.
STEP 2
Pour into a bowl and then drizzle the extra 100g kefir over the top.
STEP 3
Drag a butter knife in across the bowl to create a marble effect if you wish.
Enjoy!