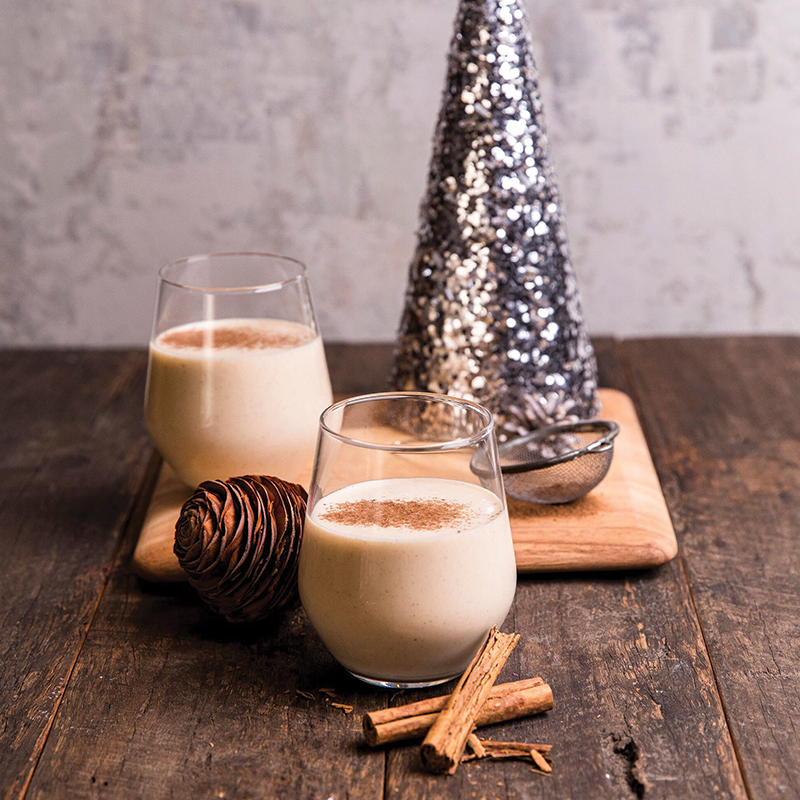 Ingredients
330ml milk

2 whole cloves

1 teaspoon ground cinnamon

1/2 teaspoon ground nutmeg, plus extra to decorate

1 teaspoon vanilla bean paste

6 egg yolks

220g caster sugar

700g The Culture Co. Natural Kefir

1/2 cup light rum (optional)
Directions
STEP 1
Combine milk, spices and vanilla bean paste in a heavy-based, medium sized saucepan. Place over a low heat and whisk until simmering. Remove from heat.
STEP 2
Whisk together the egg yolks and sugar in a separate bowl. Return saucepan to a low heat then slowly pour the egg yolk mixture in a thin stream, whisking constantly. Once all the yolk has been added, increase heat to medium, keep whisking until the liquid thickens and is like a thin-custard in consistency. Remove from heat.
STEP 3
Whisk in the kefir and rum, if using.  Pour into a clean container and refrigerate overnight.  Strain through a fine sieve before serving (discard solids).  Pour into glasses and dust with a little extra ground nutmeg to decorate.