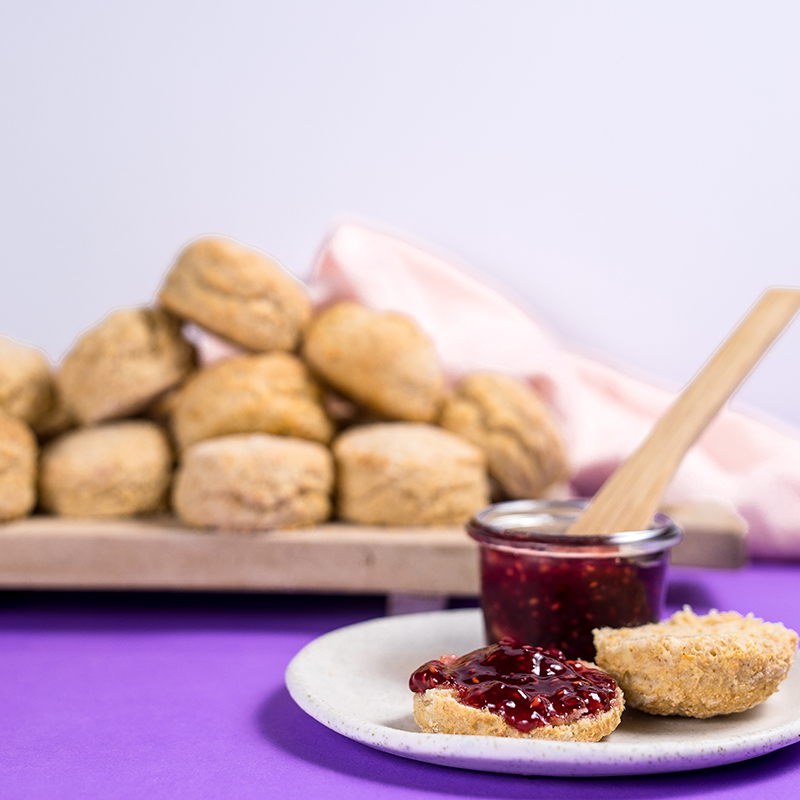 Ingredients
500g wholemeal self-raising flour, plus a little extra to knead
Pinch of salt
200ml The Culture Co. Natural Kefir
250ml sparkling mineral water
Directions
STEP 1
Preheat oven to 220ºC (200ºC fan forced). Line a large baking tray with baking paper.
STEP 2
Combine flour and salt in a large bowl, mix then form a well in the centre, pouring in the kefir and mineral water. Use a knife to bring the mixture together until it just forms a rough dough, then turn out onto a lightly-floured surface and knead for a few minutes until a smooth dough is formed.
STEP 3
Roll the dough out to a disc about an inch thick then use a 5cm cookie cutter to cut 20 rounds out of the disc (you may need to gather excess dough and re-roll to get the last few).
STEP 4
Transfer the rounds to the prepared tray and bake for 10-12 mins until risen and lightly golden. Serve warm with jam.