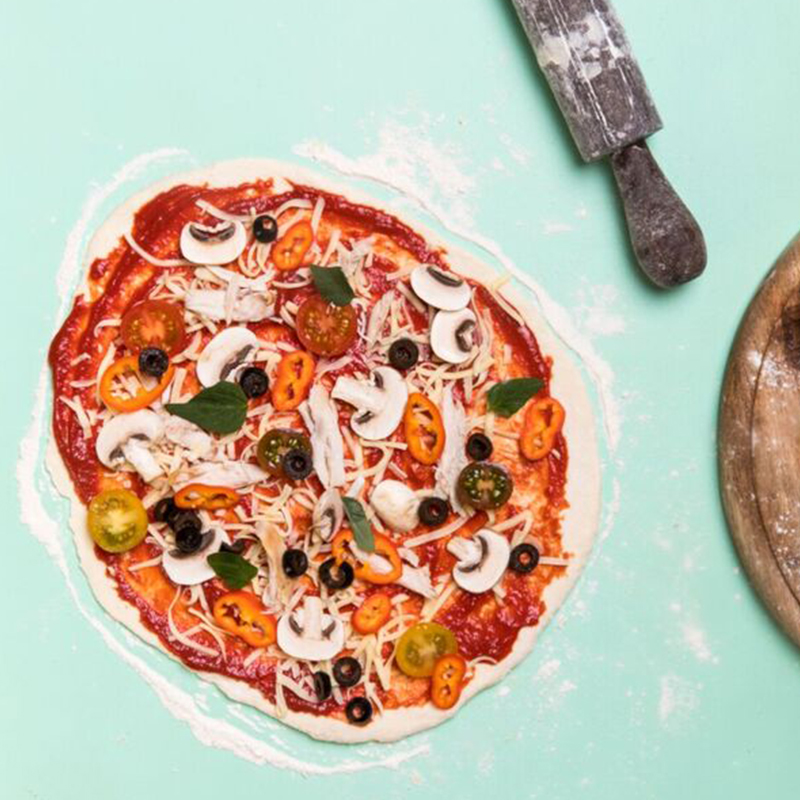 Ingredients
250g The Culture Co. Natural kefir
220g wholemeal self-raising flour, plus extra to knead
Pinch sea salt
Tomato paste and pizza toppings of your choice
Directions
STEP 1
Add kefir to a large bowl. In lots of three, whisk in the flour (you may need to switch to a spatula when the dough becomes thick). Mix well then add a pinch of salt.
STEP 2
Turn out onto clean, lightly-floured surface and knead for 5 mins until smooth and elastic. Allow to rest for 30 mins.
STEP 3
Preheat oven to 220ºC.
STEP 4
Roll the dough out to a large circle approximately 30cm in diameter. Transfer to a baking tray and top with tomato paste and your choice of toppings before baking in a 220ºC oven for 10-15 mins, or until crispy.